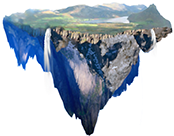 Welcome to 3D Island Modelling!
3D modelling and Graphic artist Freelancer.
I create 3D Modelling for Games and 3D printer, selling 3D games object product on-line and one-off product to sell to Independent developers
Create 3D models for everyday use, for visual graphic, Games development and 3D Printing to get a unique model in your hand.